nbsp;
Products can be paid for by Paypal, NZ cheque, Bank debit or Telegraphic transfer of funds.
The images below are vailable as Digital Art Prints on canvas A3 NZ$180- A2 $250 - A1 $500
Please email me at: janet@janetemarshall.co.nz re purchasing any of the paintings below or ordering prints.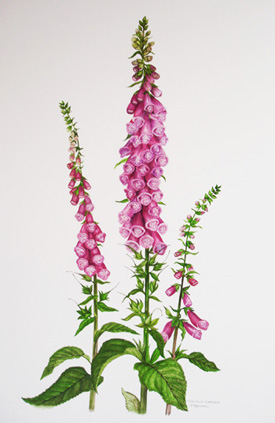 Digitalis purpurea (find the Fairy)
There is a Foxglove fairy hidden in the flowers.
WC on WC paper A2 SOLD
| | | |
| --- | --- | --- |
| Alpine Poppy Faerie - ink and wash - A3 $1200 | Flax Faerie - ink and wash - A3 SOLD | Mountain Daisy Faerie - ink and wash - $1200 |
Coprosma - WC on A3 WC Paper -

$1100

Coprosma Robusta - Ink and Pencil on A3 WC Paper - $1100

'Boxed in the Spiral of Life"

Aloe Polyphylla - pencil on A3 WC Paper

Image 30x25cms - $450

Coprosma Robusta - Ink and Pencil on A3 WC Paper - $1100

Phormium Colensoi - Flax - Ink and Pencil on A3 WC Paper - $1100
Garden rose acrylic on canvas 25 x 25cms

$450

Houhere Faerie A2 watercolour on watercolour paper

$2750

Clematis Faerie A2 watercolour on watercolour paper

$2750

Kowhai Faerie A2 watercolour on watercolour paper

$2750

Pittosporum crassifolium - Turpentine tree - Karo
Watercolour on A3 100% cotton watercolour paper
SOLD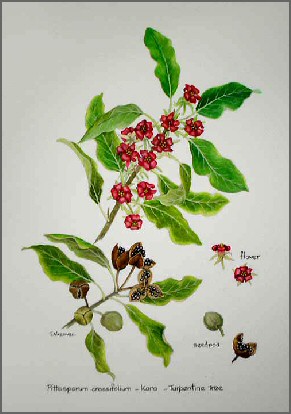 Pittosporum tenuifolium - Kohuhu
Watercolour on A3 100% cotton watercolour paper
SOLD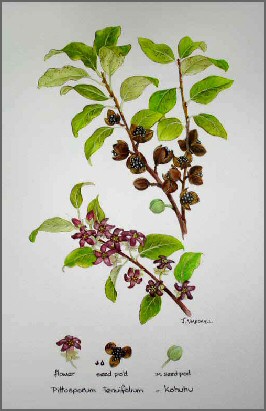 Melicytus ramiflorus - Mahoe - Whitey-wood
Watercolour on cotton watercolour paper A3
SOLD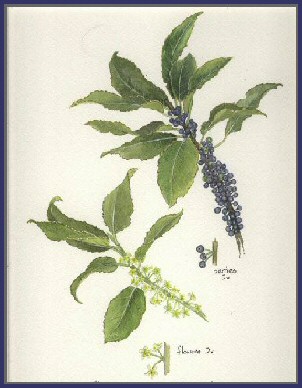 /p>